Writing for the web is different from writing in your journal or writing a novel. Professional web writing service providers know this. Aspiring authors who are stuck in a content-writing job to make ends meet have an edge on creativity but the internet cares more about relevance more than any other criteria. Here are the mistakes to be avoided at all cost: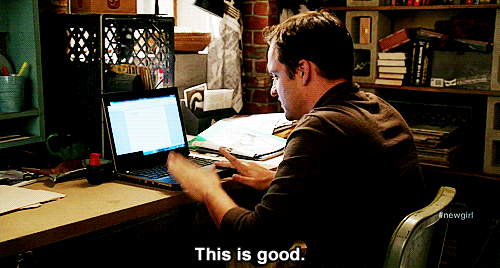 1. Too Much Creativity
Writing for the web is about business. I'm not just talking about making profit, but also attracting people to put up with your content. When people browse through the internet, they're not looking to read a novel (unless that is the actual keyword they used). They're looking to find relevant content about something that concerns them. So cut the long anecdotes and be direct to the point.
Don't overcomplicate your sentences as well. Nobody cares if you know how to use "jubilant" in a sentence. Stick to simplicity. You're competing with people's attention span and they don't usually have the patience for pages that beat around the bush. You're writing for lazy people so use common terms. Not only for your audience's sake, but for the sake of your search engine rankings as well. No matter how creative you are, if Google doesn't pick up your important keywords, no one's going to visit your page because they don't rank in the search results.
2. No Visuals
Viewing a website is essentially a visual experience. That's why web developers obsess over the design of a website up the smallest elements like icons and buttons. When it comes to blog posts and other individual pages, especially for text-heavy ones, it's important to break the monotony with images or illustrations that complement your content.
Business-wise, this is an obvious advice because people aren't likely to trust just wordy descriptions of what you're selling. Of course you also need to incorporate pictures of your product, or maybe the location of your business if you're trying to get people to visit the place.
3. Inconsistent Quality
Consistency is key, especially for web content. Remember, your visitors can land in any of your webpages. You have to make sure every post will encourage the readers to stay and read more pages. It's also quite discouraging for the audience to jump from a well-written and informative blog post to a mediocre and misinforming article on the next page.
If you're not confident about writing for your website on your own, hiring an agency that specializes in website content writing services is a wise choice.